Northern Cancer Foundation Funding Clinical Research
September 18, 2019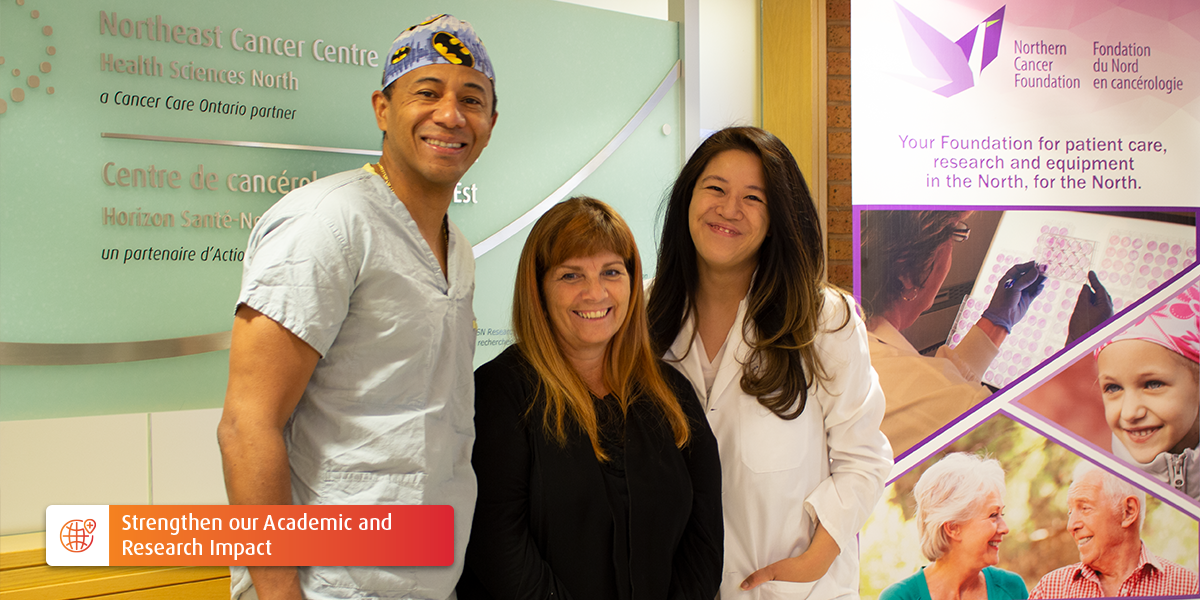 Thanks to funding from the Northern Cancer Foundation, Dr. Antonio Caycedo and Dr. Grace Ma have opened an international surgical trial here at Health Sciences North, known as Colour III.
Colour III is a multicentre, randomized, clinical trial that compares the effectiveness of two minimally invasive procedures for patients with mid to low rectal cancer; the traditional total mesorectal excision (TME) laparoscopic surgery through the abdominal wall, and a new procedure known as TaTME, which combines laparoscopic and transanal approaches. Both of these procedures are regularly practiced at HSN. Patients with mid and low rectal cancer suffer from high rates of morbidity, permanent colostomies and impaired quality of life.
As well as comparing techniques, the study will also look at advantages to the new procedure which include a more precise removal of tumours and lymph nodes, a lower chance of removing the anal sphincter which reduces the need for a colostomy bag, and a lower chance of tumour recurrence compared to the traditional technique.
This study is taking place at multiple sites all over the world with an estimated 1104 participants to be enrolled, including 60 participants from Health Sciences North.