BREVITY is open and accruing patients!
September 11, 2019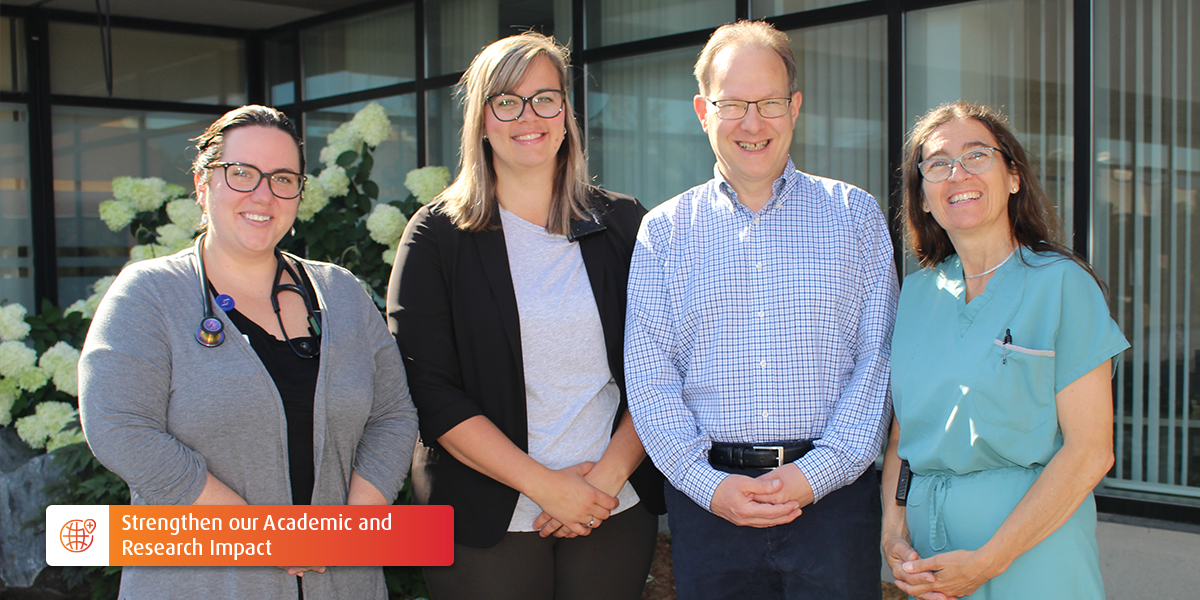 BREVITY (Breast Cancer Response Evaluation for Individualized Therapy) is a pivotal international clinical trial focussed on assessing the efficacy of a new tool (the RNA disruption assay or RDA) for monitoring chemotherapy responsiveness in breast cancer patients. It's putting Sudbury on the map in biomedical research.  RDA was developed right here in Sudbury in a collaboration between Dr. Amadeo Parissenti and RNA Diagnostics, Inc., the company seeking to introduce RDA into clinical practice.  The lead physicians for BREVITY in Sudbury are Dr. Lacey Pitre and Dr. Michelle Brule.
RDA is expected to provide physicians with critical information on how a particular patients is responding to their chemotherapy regimen. If the drugs are helping, the physician and patient can continue treatment with confidence. If the drugs are not having the desired outcome, physicians could then initiate alternate treatments. For patients, this means avoiding the harmful side effects of the ineffective regimen and moving on quickly to alternate treatments.  This has the prospect of improving survival outcomes.
RDA is available for clinical trial use from the Health Sciences North Research Institute's (HSNRI) state-of-the-art laboratory on Walford Road. Patient samples from Germany, Italy, the United States, and Canada are being sent to Sudbury for RDA analysis.
This work, which involves important collaborations among our researchers and supports the Northern Health Innovation Cluster, also ties back to Outcomes #18 and 19 in our 2019 – 2024 Strategic Plan.