Have your say on the draft of our 2019-24 Strategic Plan
October 9, 2018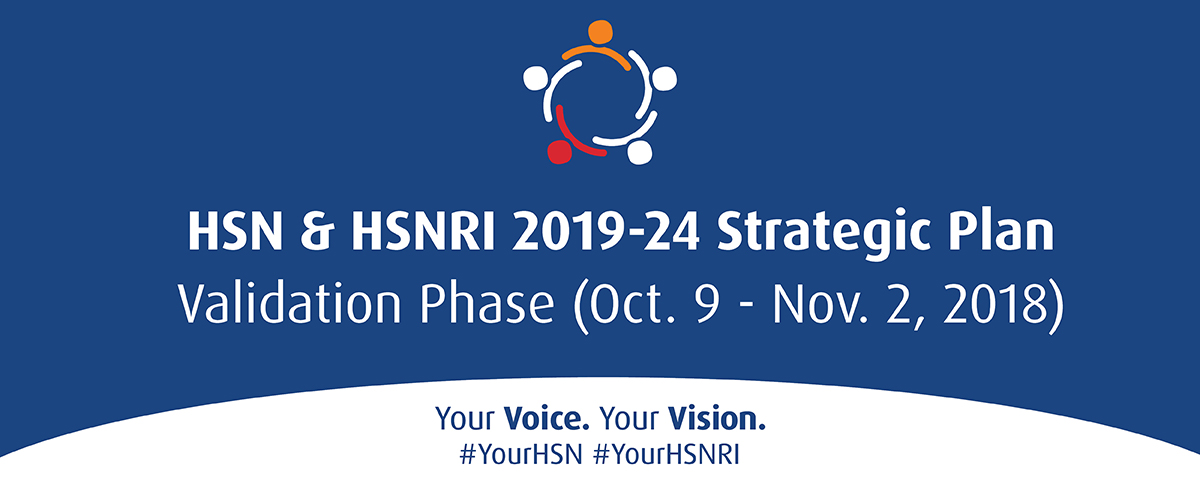 The Validation Phase of the HSN and HSNRI 2019-24 Strategic Plan is now LIVE! It's time for you to have your say on our draft Strategic Plan. This draft was developed following consultations from March 1 to June 1, 2018, involving over 3,100 individuals: our patients, families, members of the general public, staff, physicians, learners, volunteers, community and regional partners.  Our Steering Committee needs to ensure that we are focusing on the things that are most important for the next five years (2019-2024). We are interested in your reaction to this draft and we want you to have your say!
Here's how you can HAVE YOUR SAY on the draft strategic plan:
Click the "Have Your Say" button at the top of this website, where you'll be able to read the plan in its entirety and then provide your reactions and feedback for each section. This will be live until Nov. 2nd, 2018.
Validation Events will be held at various Health Sciences North locations. Please visit our Events' page to see when you can attend an upcoming event. These are open-sessions, and individuals can drop-in at any point during the session time. We ask that you please review the draft strategic plan, prior to attending a session (click the link below).