Video: Maureen McLelland shares what she heard during the Discovery Phase
June 26, 2018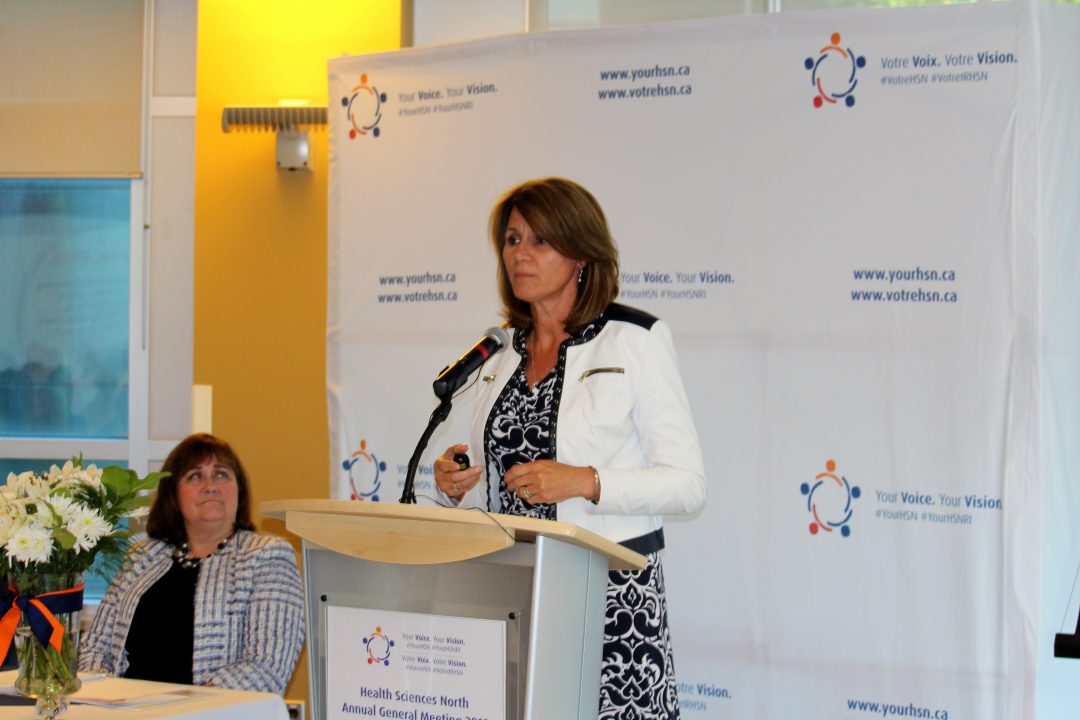 #YourVoice #YourVision was the theme of Health Sciences North's Annual General Meeting 2018.
Our keynote speaker, Maureen McLelland, Special Advisor to the CEO for Strategic Planning, summarized the key emerging themes from our Strategic Plan Discovery Phase:
Patient-Involved Culture
Social Accountability
Digital Transformation of our Services

Optimization of our role as an Academic Health Sciences Centre

Continuously pursuing the funding and resources needed to operate sustainably.
With consultations now complete, the Steering Committee will prepare a draft strategic plan to be validated in October 2018. The Strategic Plan will be used as a framework for guiding performance goal-setting and budget decisions by the Board of Directors of HSN and HSNRI from 2019-2024. It will feature no more than five key goals or aspirations and no more than 25 outcomes to be achieved by 2024.
In case you missed it, or if you'd like to view Maureen's presentation again, please see the video below and/or the attached slide deck.