The Launch of MobiLab: One Step Closer to our Key Goal to be Digitally-Enabled
March 15, 2019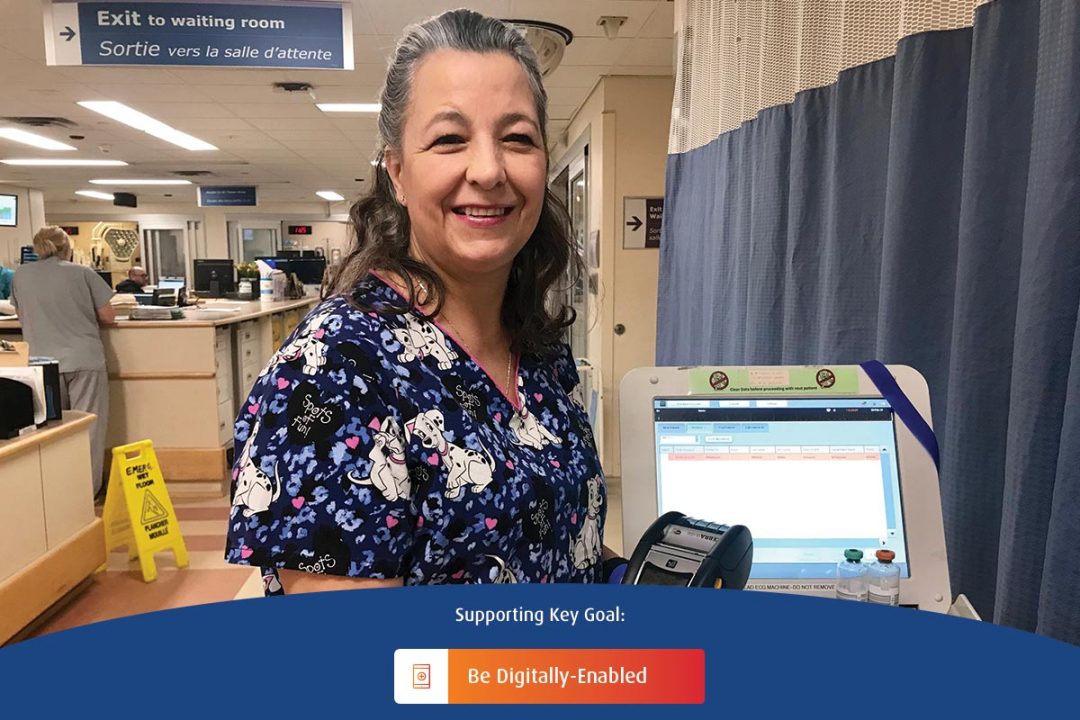 The Launch of MobiLab: One Step Closer to our #BeDigitallyEnabled Key Goal
An exciting new laboratory and clinical tool, the launch of MobiLab takes us one step closer to our #BeDigitallyEnabled key goal.
MobiLab is a handheld device used by laboratory technicians to generate specimen labels right at the patient bedside. In the first six weeks of use alone, our laboratory staff has collected 22,810 specimens, serving over 11,000 our patients.
We asked Yvette Tessier, one of our laboratory technicians, about her experience with the MobiLab device so far.
"With the new MobiLab device, I am able to positively identify a patient by scanning the barcode on their armband right at the bedside. This handheld device allows me to print labels and even leave notes for other care team members. MobiLab has a huge positive impact on patient-care in terms of reduced turn-around time and decreased number of times to draw samples for multiple test results. We are very excited to work with this new piece of technology." ~ Yvette Tessier, Lab Technician, HSN.