Video: Watch Dr. Carrie Bourassa's Speaker Series
May 31, 2018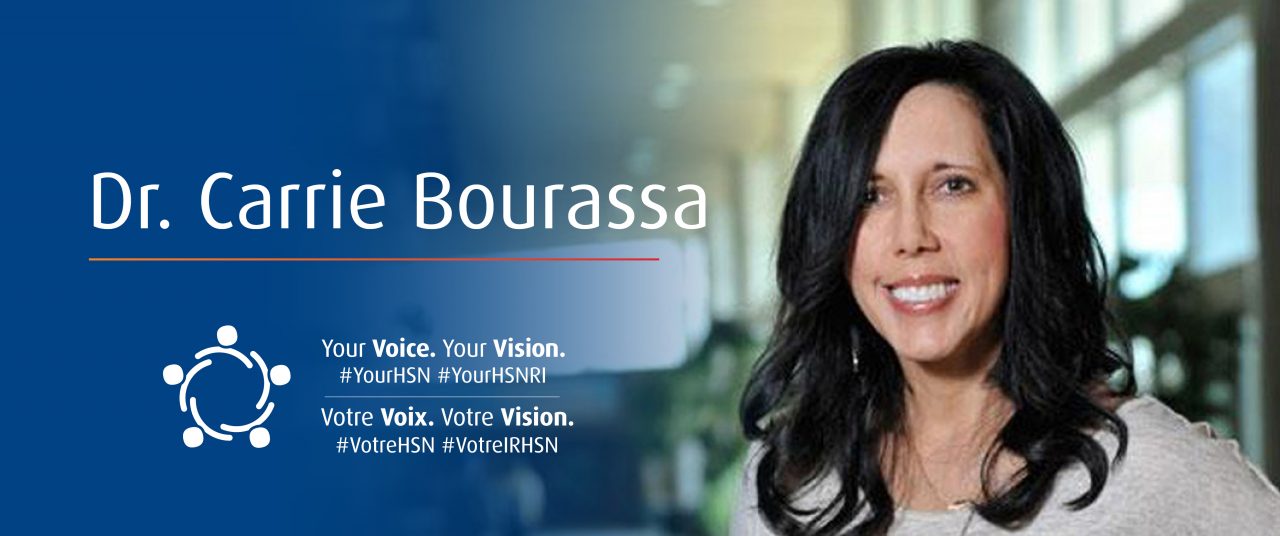 On May 30 and 31, we welcomed Dr. Carrie Bourassa, Chair in Indigenous & Northern Health, Senior Scientist at Health Sciences North Research Institute and the Scientific Director of the Institute of Aboriginal Peoples' Health at the Canadian Institutes of Health Research.
Carrie spoke to over 100 attendees about the state of Indigenous and northern health in Canada and the inequalities that Indigenous populations continue to face. Carrie shared her personal story and provided insight into how HSN and HSNRI can create a safe culture for our Indigenous patients.
This was followed by an interactive question & answer period, as well as a moderated open dialogue, where participants could share their thoughts, ideas and comments about patient and family engagement, in an open forum.
In case you missed it, or if you'd like to view Carrie's presentation again, please see the video below and/or the attached slide deck. Please note, the video is in English only.
You can still share your feedback through this website until June 1. Click the "Have Your Say" button above!